Test Your Water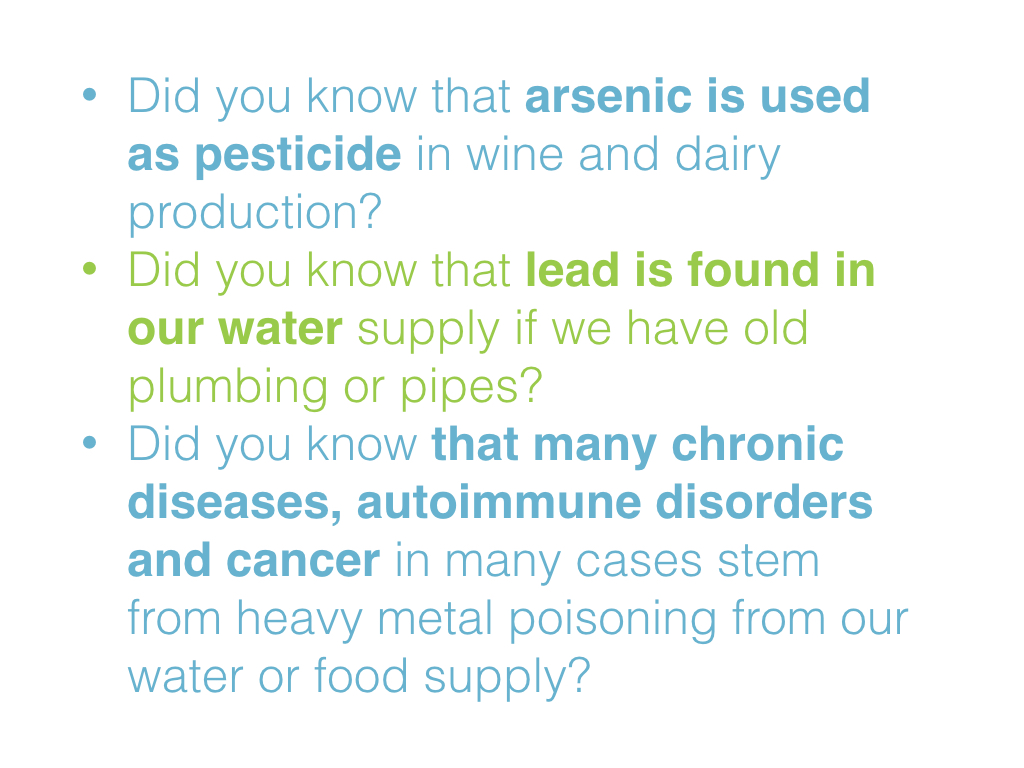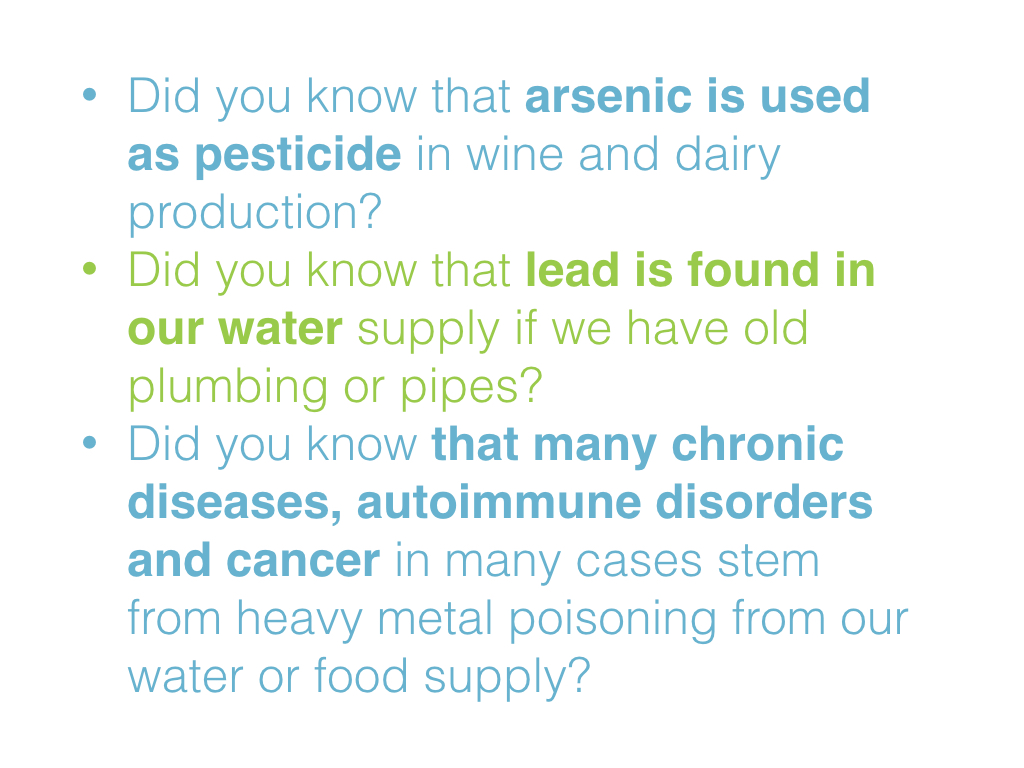 Test Your Water
ENGLISH
Scientific laboratory testing for the general public.
Did you know that arsenic is one of the most frequent used pesticides in dairy production? And did you know that many neurological diseases, auto immune disorders, cancers and allergies can be traced right back to heavy metal toxicity. We just don't test for it, so we don't diagnose it right. Now you can test if your food, water and supplements are clean. Protein powders and many herbs and supplements are unfortunately loaded with heavy metals. We offer you the possibility to test your protein powders, turmeric supplements, vitamins and more.
Now you can send us your water samples, soil samples, dietary supplements and hair samples.
Our internationalle accreditted labs will test these samples for toxic heavy metals and a dozen other elements and send you the report.
These elements include aluminum, copper, lead, mercury, arsenic, uranium, magnesium, thallium and cadmium.
This kit contains a vial, plastic bag and instructions for collection and shipment of your sample.
Please note that body fluids of any type will not be accepted.
ACCEPTABLE items for analysis include foods, beverages, water, dietary supplements, raw food materials, environmental samples such as grass or leaves, etc.
PROHIBITED items for analysis include blood, chemical solvents, explosive chemicals, recreational drugs, microbiologicals or any substance which is highly toxic, explosive or prohibited by law (such as THC from hemp).
Place your sample in the vial, return the vial to us, and we'll test it for lead, arsenic, cadmium, mercury and a dozen other elements
and metals. You will receive the resulting report electronically.
DETAILED INSTRUCTIONS:
Fill the vial all the way to the top with the substance to be tested. Acceptable substances are water, soil, hair, powders or even nutritional supplements.
Do not fill with solvents or any dangerous chemicals.
Do not fill with foods that might mold or decompose during shipment.
If filling with soil, do not pack the soil into the vial.
We do not accept body fluids of any kind. No blood, urine, semen, or breast milk.
Tightly screw the lid back onto the vial. If the vial contains a liquid, tape the lid closed by applying tape around the circumference of the lid, securing it tightly to the vial.
Place the vial into the provided plastic bag and seal it tightly.
Send the vial back to us using the return shipping label and address provided.
DANSK
Videnskabelig laboratorieundersøgelser til offentligheden.
Vidste du, at arsenik er en af de hyppigste anvendte pesticider i mejeri produktionen? Og vidste du, at mange neurologiske sygdomme, autoimmune lidelser, kræft og allergi kan spores direkte tilbage til tung metal toksicitet. Nu kan du teste om din mad, vand og kosttilskud er kilde til tung metaller. Du kan sende os dine vandprøver, jordprøver, kosttilskud og hårprøver. Protein pulver og mange urter og kosttilskud er desværre fyldt med tungmetaller. Vi tilbyder dig muligheden for at teste f.eks. dit protein pulver, gurkemeje kosttilskud, vitaminer og meget mere.
Vores internationalle akkrediterede laboratorier vil teste disse prøver for giftige tungmetaller og sende dig rapporten via email.
Disse elementer omfatter aluminium, kobber, bly, kviksølv, arsenik, uranium, magnesium, thallium og cadmium.
Dette sæt indeholder et hætteglas, plastpose og instruktioner til opsamling og forsendelse af din prøve.
Bemærk venligst, at kropsvæsker af enhver type ikke vil blive accepteret.
ACCEPTABLE elementer til analyse omfatter fødevarer, drikkevarer, vand, kosttilskud, rå fødevarer materialer, miljømæssige prøver såsom græs eller blade, etc.
FORBUDTE emner til analysen er blod, kemiske opløsningsmidler, eksplosive kemikalier, rekreative stoffer, mikrobiologiske stoffer eller ethvert stof, der er meget giftige, eksplosive eller forbudt ved lov (såsom THC fra hamp).
Placer prøven i glasset og send det retur til os, og vi vil teste det for dig.
Du modtager den resulterende rapport elektronisk.
NÆRMERE VEJLEDNING:
Fyld glasset hele vejen til toppen med det stof, der skal testes. Acceptable stoffer er vand, jord, hår, pulvere eller endda kosttilskud.
Må ikke fyldes med opløsningsmidler eller farlige kemikalier.
Må ikke fyldes med fødevarer, der kan mugne eller dekomponere under forsendelsen.
Vi accepterer ikke kropsvæsker af nogen art. Ingen blod, urin, sæd, eller modermælk.
Skru låget tilbage på hætteglasset. Hvis hætteglasset indeholder en væske, tape låget lukket ved at påføre tape rundt om omkredsen af åget, fastgør den fast til hætteglasset.
Placer hætteglasset i den medfølgende plastpose og luk.
Send hætteglasset tilbage til os ved hjælp af forsendelsesetiketten og adresse.